Friends of Quarry Park
We are a local group of residents who help to keep our little park attractive and pleasant for everyone to view and use. As an independent group of volunteers we are able to bid for funds to improve the park. Past improvements have included relaying the footpath around the Park, new seats and bins and new planting. We meet formally three times a year in a local house and we hold an annual summer tea party with games. This year was held on Saturday 6th July. Next year we are planning on Saturday 4th July 2020.
At times during the year we have gardening sessions for weeding, pruning, planting and tidying. These are held on Saturday mornings from 10am although some of our members help at other times as they have other activities then.
The next sessions will be on Saturdays from 10am on: –
19th October
9th November
Any help that you can give will be appreciated.
For further details or to be included on our email information circulation list please contact our Hon Secretary on tony.wallace8@btinternet.com or 020 8643 6568.
8th October 2019
Friends of Quarry Park Summer Tea Party & Games.
Soft drinks, tea, homemade cakes and jellies. Short cricket, football & croquet or just enjoy tea and conversation with your neighbours in our little park. All are invited. No charge but donations welcome.
Saturday 30 June 2018 from 2 pm to 4 pm.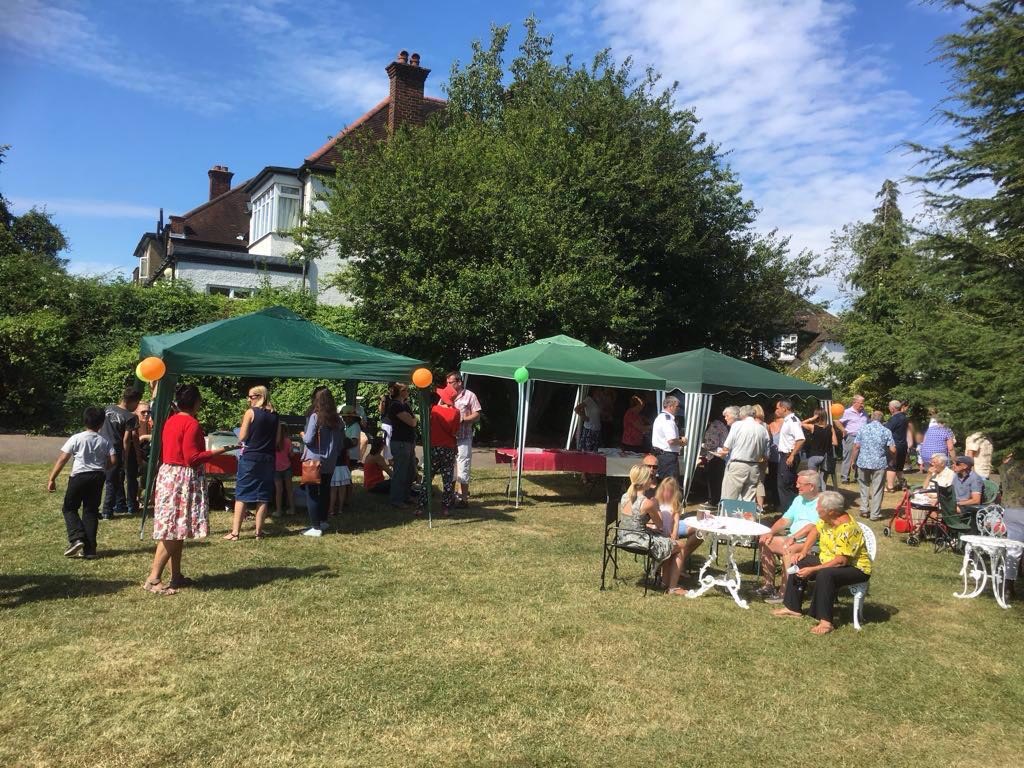 Let us make the gardening easy for you
The site was formerly part of Chalk Pit Field in East Cheam Manor Estate in c.1750. Quarry Park was laid out as a public park after the death in 1932 of Mrs Seears of Quarry Rise, but is probably little changed from the time of the Seears' ownership. The 1st edition OS Map of 1867 shows the quarry but no house or gardens to the north bordering Love Lane.
Let us make the gardening easy for you
At times during the year, we have gardening sessions for weeding, pruning, planting, and tidying. These are held on Saturday mornings from 10 am although some of our members help at other times as they have other activities then.
For further information or to be included on our email circulation please contact our Hon. Secretary on tony.wallace8@btinternet.com or 020 8643 6568