The next session will be from 10am on: –
Saturday 9 th September
Any help that you can give will be appreciated.
For further details or to be included on our email information circulation list please contact our Hon Secretary on tony.wallace8@btinternet.com or 020 8643 6568.
Principles
The Friends is an independent organization and shall not engage in party political activities.  They will recognize the core values of the Council of the London Borough of Sutton (the Council) and where relevant, will, through their activities, promote those values.
Friends of Quarry Park Summer Tea Party & Games.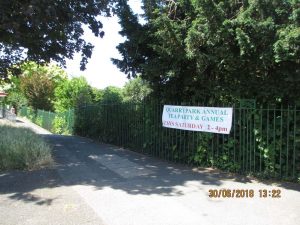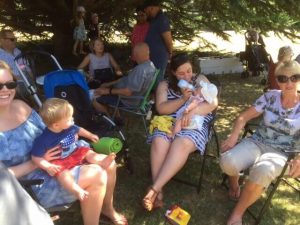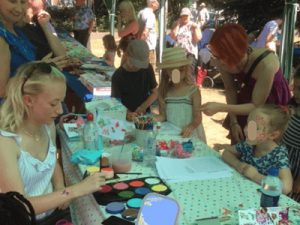 Next Planned Gardening Sessions, from 10 am on Saturday: –
10th August
All help will be welcome. Please bring your own gloves.
Our sessions are from 10am to around 12 midday but if this time is not convenient and you can help over the weekend, please email the Hon Secretary who can advise work remaining and provide bags for weeds. The bags are collected during the following week by arrangement with our Council liaison officer.
The next meeting of the Friends will be on Thursday 16 th May 2019 at 7:00pm in a local house. Please contact the Hon. Secretary on 020 8643 6568 or tony.wallace8@btinternet.com for more details and to receive an agenda nearer to the time.
Objectives
The objectives of the Friends, in partnership with Sutton Council, shall be to: –
seek to improve the provision of amenities and facilities in Quarry Park (the Park) either through public funding or by Pubic Private partnership or fund raising.
promote development and maintenance of the Park
promote as a public open space for use for quiet public enjoyment and leisure amenities.
support nature conservation and wildlife.
present the views of users of the Park to the Council on matters relating to the management of the Park.